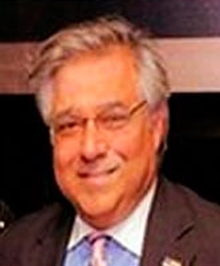 EDUCATION
Columbia Law School
Columbia College
Ronald Hariri, Esq.
Of Counsel
CONTACT INFORMATION

V-Card
Ronald D. Hariri is a real estate and commercial litigator with over thirty-five years of experience. He has represented a diverse client base ranging from large commercial landlords and developers and managing agents to small property owners, residential and commercial tenants, as well as closely held corporations, small business ventures and financial institutions. Mr. Hariri's Law Firm has served as a designated law firm for the Rent Stabilization Association's Legal Plan (NYC's largest trade association) since 1989. Mr. Hariri pioneered this legal plan more than twenty-five years ago to help smaller property owners deal with the court and administrative systems.
Mr. Hariri has served as representative of the real estate industry on the Housing Court Advisory Council appointed by the Chief Administrative Judge. He is a member of the New York State Bar Association and Association of the Bar of the City of New York, where he previously served as Secretary of the Civil Court Committee and also served as a member of the State Court Committee and Housing Court Committee. Mr. Hariri has participated in scores of evaluations of judicial candidates and judges for the past decade for the City Bar and Advisory Council.
A life-long New Yorker, Mr. Hariri is a magna cum laude graduate of Columbia College and was also graduated from Columbia University's School of Law, where he also served as editor of his Law Journal. During his last year at Columbia Law, Mr. Hariri clerked for the United States District Judge Mary Johnson Lowe of the Southern District of New York. He began his legal career at Finley, Kumble, Wagner, Heine, Underberg & Casey. Mr. Hariri also has taught continuing legal education courses on the purchase of real estate and summary proceedings and writes frequently for real estate trade publications. He was born in Forest Hills, Queens, and currently resides in Manhattan and Eastern Long Island.
In addition to his real estate practice, Mr. Hariri is an experienced commercial litigator, who has appeared in both Federal and State Courts on a broad spectrum of matters including corporate and securities disputes as well as estate and business litigation matters. Mr. Hariri has handled cases throughout the City of New York in all Courts and Agencies involving housing, landlord-tenant and real estate matters. He is admitted to the Federal and State Courts of New York and has been admitted pro haec vice to the Federal and State Courts of New Jersey.