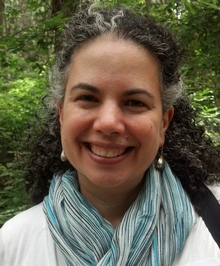 EDUCATION
New York University, Stern School of Business, MBA in Finance and International Business

University of Pennsylvania, College of Arts & Sciences, B.A., History of Art with minors in English and Economics
Graduated Cum Laude with Honors and distinction in major
Chi Omega, Beta Alpha Chapter – Co-Rush Chair, Alumnae Chair
Pennguinettes Synchronized Swimming Club
WXPN 88.9 FM – FCC-licensed announcer, participated in semi-annual pledged drive and supported office operations.
Rebecca T. Anderson
Manager & Paralegal
CONTACT INFORMATION
Tel:
Manhattan: 646-774-2900 | Long Island: 516-466-0300

V-Card
Since 2002, Ms. Anderson has worked for Wotman Law, PLLC as Law Firm Manager and Paralegal.
Ms. Anderson has worked on numerous cases over 19 years with the firm in the areas of complex commercial litigation, insurance litigation, real estate litigation, surrogate's court litigation and Chapter 11 bankruptcy reorganizations.
Ms. Anderson is highly experienced in:
lengthy and complex trial preparation, including review, analysis and organization of evidence and trial exhibits
preparation of discovery requests, including document production demands
preparation of responses to discovery requests
digest and annotation of depositions
legal research
background investigations into adversaries and witnesses
preparation and service of motion papers
deposition preparation
complex lengthy document review
electronic discovery
review, digest and organization of voluminous document production from adversaries
use of litigation support software, including Casemap and Lexis Advance
analysis of financial records of distressed companies
preparation of drafts of schedules of assets and liabilities and statement of financial affairs in connection with filings of bankruptcy petitions and related documents with the United States Bankruptcy Courts for the Southern and Eastern Districts of New York
use of Best Case Bankruptcy Filing software by Stretto
proficient in use of Microsoft Office 365 Products for Case Support
Prior Work Experience
World Monuments Fund. After college, Ms. Anderson spent 15 years in nonprofit administration at the prestigious World Monuments Fund, rising from Program Administrator to Director of Publications.
Jack Morton, a global experiential branding agency and part of the Interpublic Group of Companies. Expanded and managed an international, company-wide database of essential internal multi-media marketing materials. Ensured coordinated internal compliance with capabilities marketing among worldwide staff ranging from global office directors to marketing managers.
UJA-Federation of New York, Marketing Director for Long Island. Oversaw production of marketing and communications for Nassau and Suffolk county programs and events, assuring coordination and cooperation between New York City headquarters and Long Island satellite office.
Volunteer and Civic Activities
Sisterhood, Temple Beth-El of Great Neck
Girl Scouts of Nassau County
Shared Decision-Making Committee, Great Neck School District